Spurs players left 'baffled' and 'on their knees' as Conte demanded 'bizarre 2km runs' before matches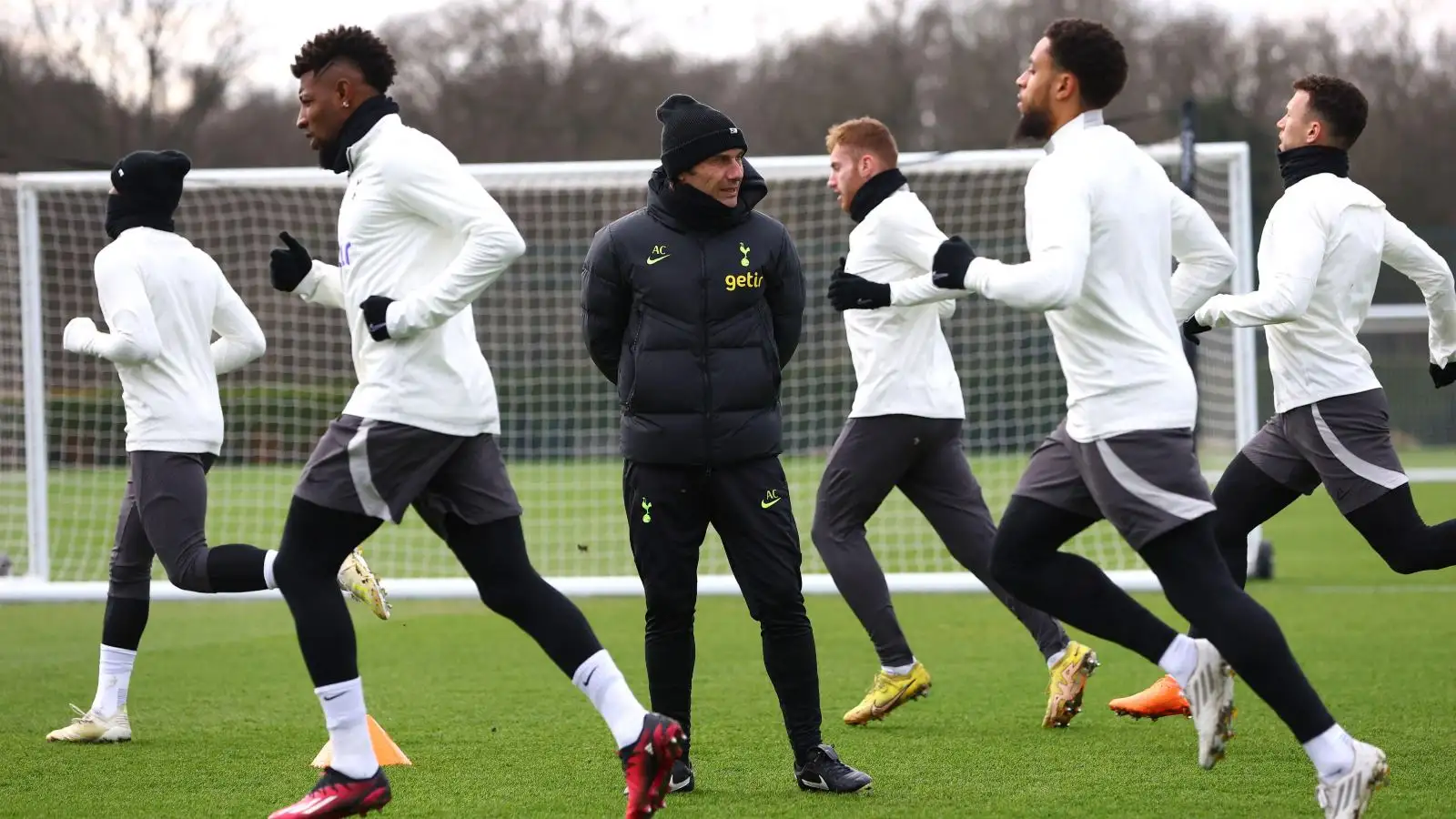 Antonio Conte demanded his Spurs players ran 2km before some matches with the Tottenham squad left exhausted, according to reports.
The Italian left Spurs by mutual consent on Sunday night as Tottenham announced that Conte's assistant Cristian Stellini would take the team until the end of the season.
It came after Conte publicly called his players "selfish" and appeared to criticise Daniel Levy and the Spurs board for the poor culture at the club.
Widespread reports last week claimed that it was just a matter of time before Conte lost his job, with Tottenham and the Italian's representatives spending the week sorting out a severance package.
READ: Five Spurs players who'll be (most) relieved to see the back of mood hoover in chief Antonio Conte
Tottenham are still fourth in the Premier League but fifth-placed Newcastle United are just two points behind with two games in hand, while a nightmare seven days in March saw Spurs dumped out of the FA Cup to Sheffield United and knocked out the Champions League by AC Milan.
And now the Daily Mail claims that many of the Spurs squad felt Conte's 'rigid and defensive tactics' had 'hampered' results during the early part of this year.
The report adds:
'The Italian's intense training regime had players on their knees. Conte often had them run 2km before matches. Players wouldn't dare moan in his earshot, but privately they were baffled.

'Surely, they should be reserving energy for the heat of the battle? There were plenty more gripes about regimented training sessions. 'Training the same every day, tactics the same every day,' said one source.'
Following Conte's dismissal, former Bayern Munich boss Julian Nagelsmann has become the early favourite to replace the Italian at Spurs but Louis Saha reckons they need a "new strategy" before they appoint a manager.
On whether Nagelsmann should be at the top of Tottenham's next manager shortlist, Saha told Betfred: "He could be. I'm sure that Nagelsmann will be one of the managers on Tottenham's shortlist, but I'm sure many managers are interested in that job.
"Many other things have to improve at the club firstly however, as manager's such as Antonio Conte and José Mourinho were left frustrated whilst they were in the job. The club needs to figure out exactly what the problems are and put in a new strategy ahead of appointing the next manager."
READ: Five Spurs players who might possibly be just a tiny bit sad that Antonio Conte has huffed off
Tottenham striker Harry Kane has been linked with a huge summer transfer to Manchester United and Saha thinks he's the "missing piece" for the Red Devils.
On whether the £100m-rated England captain would provide value for money, Saha added: "Yes it does. They should do whatever it takes to sign him because if you want to win the Premier League then Harry Kane can guarantee that you achieve that. Just look at the consistency of the guy and how he performs for Tottenham and England.
"He's also won three Golden Boots in the last seven seasons, which once again highlights his consistency.
"It would be like Robin van Persie going to Manchester United and winning the title for them. He's the missing piece for Manchester United."
READ MORE: Tottenham and their shiny stadium have fooled us all. Spurs don't merit Big Six membership…