Star's father explains 'crucial' Klopp role in Liverpool transfer that disappointed Prem rivals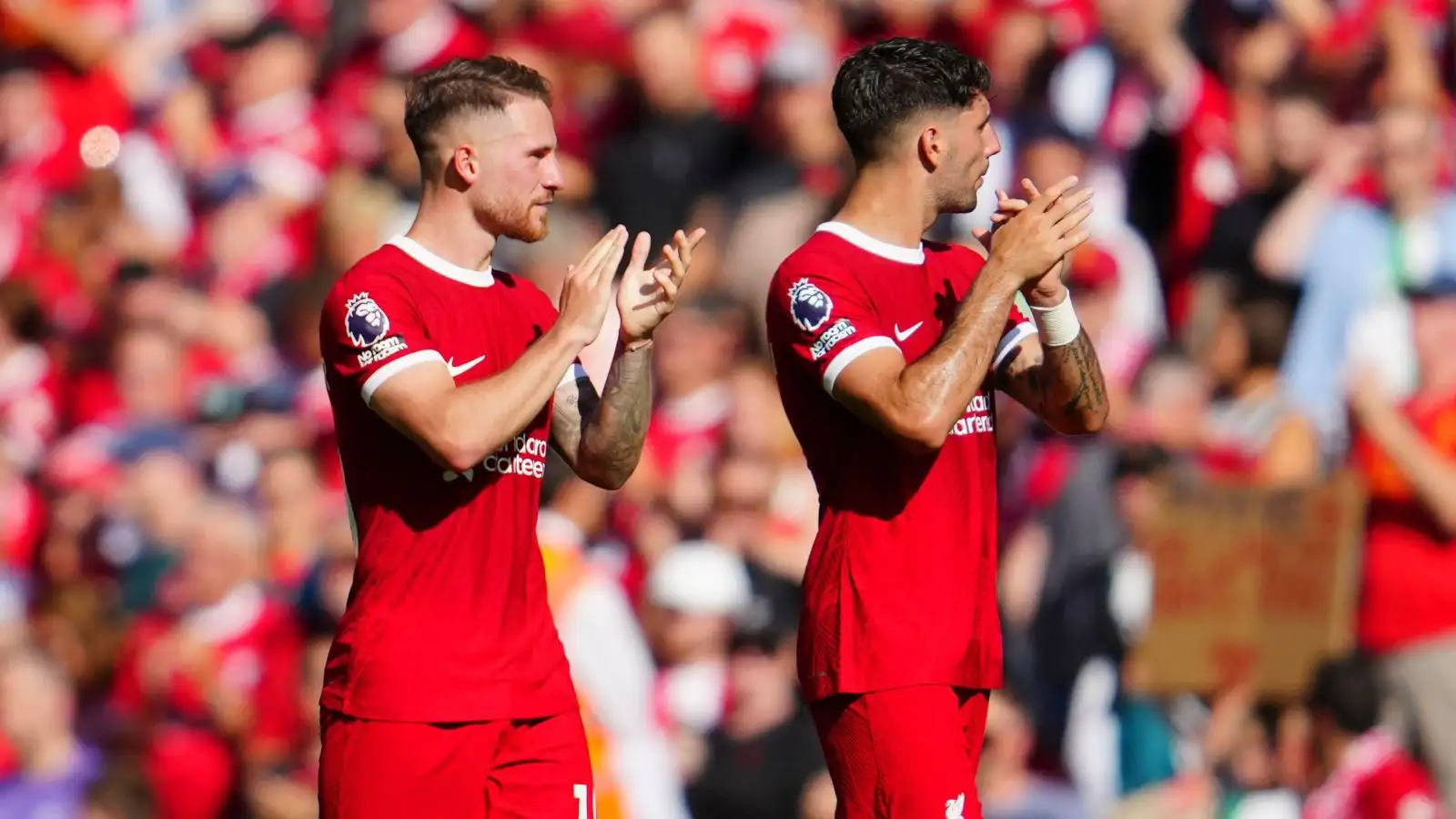 Jurgen Klopp "was a crucial figure" in Alexis Mac Allister choosing Liverpool over Premier League rivals and becoming "settled" early, according to his father.
Mac Allister was one of just a couple of signings at Anfield that actually went through without a hitch at the beginning of the transfer window. He and Dominik Szoboszlai were signed early, and then nobody else came through the door until the back end of summer.
Mac Allister was a target of a number of top Premier League sides, such as Chelsea and Manchester City, but opted for Liverpool when his release clause of £35million was triggered.
Of course, if he didn't want to go to Anfield – like Brighton teammate Moises Caicedo who refused the Reds in favour of Chelsea – he could have simply not signed despite a deal being in place.
His father has since hailed the club and specifically the manager for making Mac Allister feel wanted.
"The reason why Alexis went to Liverpool is because they showed so much interest in having him on their team," he told the Liverpool Echo.
"They showed a desire to count on him and we wanted Alexis to go to a team where he could be settled for the start of pre-season; move on the first day of the transfer window – all that stuff.
"This was so important because we wanted him to have a good preparation with the team he decided to sign with.
"Jurgen Klopp was crucial a figure in the transfer. He was talking with Alexis. When he received the phone call from Jurgen it was important in deciding which team he should choose to play for."
The manager clearly wanted him, and that seems to have translated in his squad decisions this season. Only four players have featured more often than the midfielder in terms of minutes.
His father also suggests that the relationship has gone from strength to strength since Klopp showed he really wanted Mac Allister.
"Already Alexis likes to work with Jurgen, and Jurgen likes to work with Alexis. I think that is very important for a player to train at a place where you feel loved, and also your trainer and mates trust you at every moment," he added.
READ MORE: 'Klopp is wrong' – Pundit piles onto Liverpool boss as Jones suspension upheld after appeal