Ten Hag sacking 'justified' if Man Utd head coach starts 'lousy' attacker over £64m new signing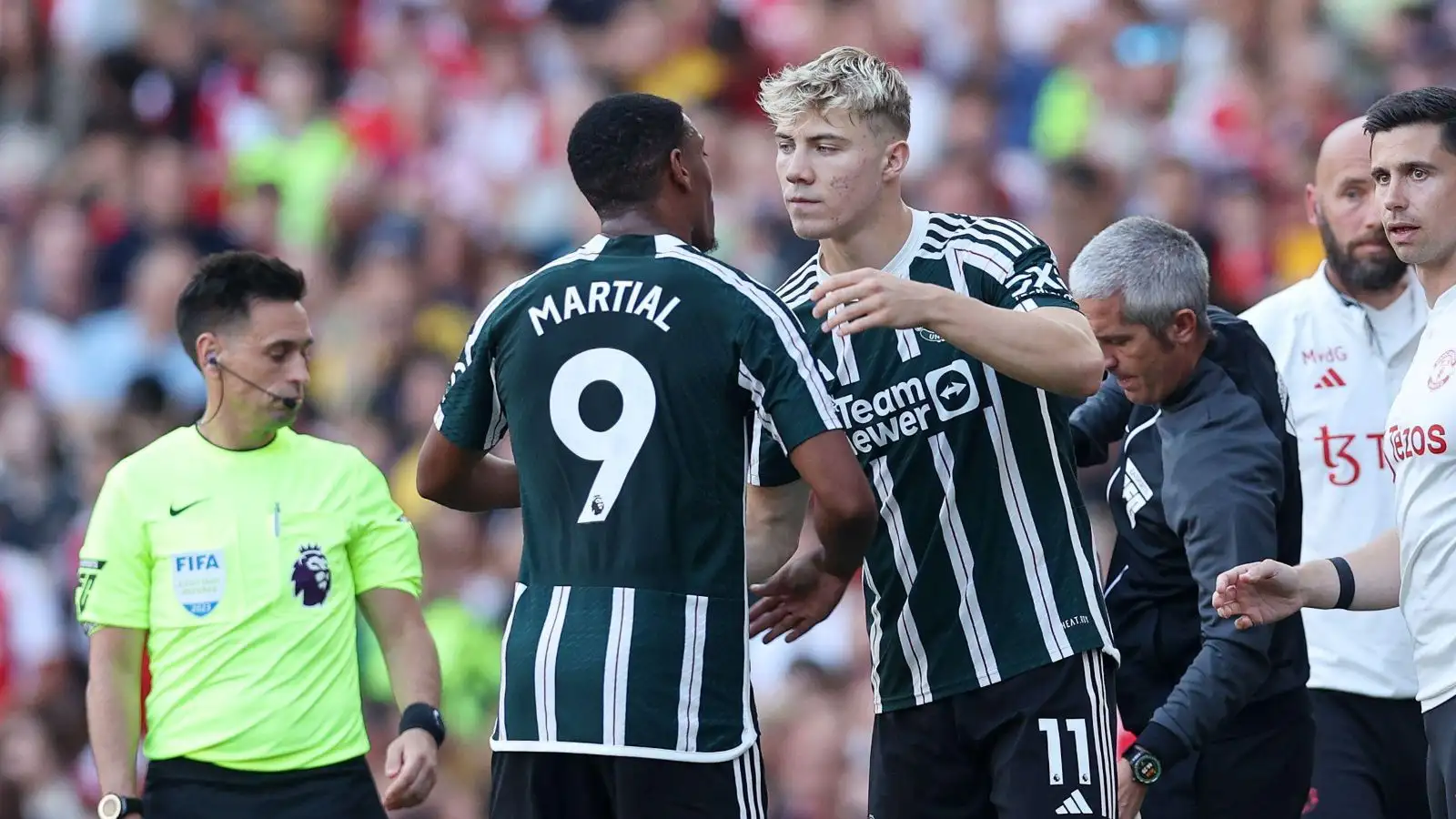 Manchester United sacking Erik ten Hag would be "justified" if he starts Anthony Martial over Rasmus Hojlund when they face Brighton next weekend.
This outlandish take is (unsurprisingly) courtesy of former Man Utd defender Paul Parker, who is renowned for his baffling statements regarding the Premier League giants.
United's recruitment drive during this summer's transfer window was largely centred around their pursuit of a new striker.
They were linked with Harry Kane, Randal Kolo Muani and Victor Osimhen but they ended up signing Hojlund from Serie A outfit Atalanta. They paid £64m plus add-ons to sign him from the Italian side.
There is a lot of pressure on Hojlund to perform this term as he is likely to be United's first-choice striker after the inexperienced 20-year-old scored nine goals in his 32 Serie A appearances last season.
Hojlund made his Man Utd debut off the bench last weekend as Ten Hag's side were beaten 3-1 by Big Six rivals Arsenal.
The young striker did okay when he came on but he was unable to change the game in United's favour. They are 11th in the Premier League after four games and they host in-form Brighton in their first game back after the international break.
"If he doesn't start against Brighton, then all fans will want Erik ten Hag fired, and it would almost be justified. It wouldn't make any sense if he started on the bench," Parker told Spilxperten.
"Martial shouldn't even be on the bench. There must be a youth player who is better who can sit on the bench, and Hojlund can be the first striker.
"All Manchester United fans are fed up with seeing a player with a lousy attitude, who always sulks and complains, and it's a blessing that Man Utd finally has an attacker who plays with enthusiasm."
READ MORE: Does Erik ten Hag simply not have 'the chops' for the Man Utd job?
Parker also likened Martial to a "greyhound" and Hojlund "couldn't do worse" than the Frenchman after being subbed on against Arsenal.
"I actually don't agree that you can't already judge Rasmus Hojlund based on the minutes he had against Arsenal. You certainly can because he made a huge difference when he was substituted in," Parker added.
"It was the best thing that could happen to him, that he had to replace Martial because he knew he couldn't do worse than him. When he came on the pitch, he used his physique and pushed Gabriel, almost sending him flying out of Emirates. Martial has never done that. He just lies down on the ground and cries.
"He ran deep with his tremendous speed, something Martial has never done either. Martial is like a greyhound because a greyhound never runs past the hare, and that's how Martial is."
READ MORE: Assessing Andre… Has Onana been the upgrade Man Utd needed in their net?