'That was a sale' – Moyes says £100m Rice asking price was 'cheap'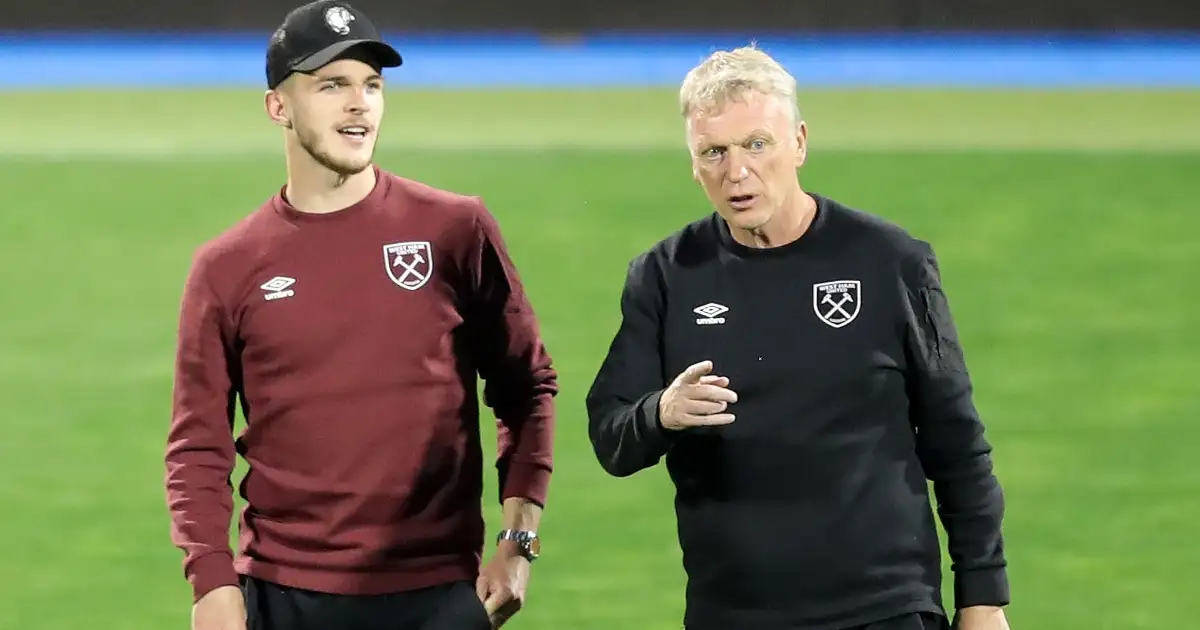 West Ham manager David Moyes says teams missed their chance to get Declan Rice for a 'sale price' of £100million last summer.
Rice has been one of the most consistent performers in the Premier League in recent seasons and has become a crucial player for both club and country.
The 23-year-old started every game for England at Euro 2020 last summer as the Three Lions reached the final of the competition.
---
Rice completely ruins his chance of Manchester United move
---
Back in March, Hammers boss Moyes said: "I don't agree with the owners that Declan Rice is a £100million footballer. Far, far more than £100m. Far more.
"I look at the players who have joined some clubs from overseas and come in and nowhere near had the impact Declan Rice would have.
"I certainly wouldn't put a price on it. You can decide which figure you want to put on it but I wouldn't be sanctioning anything like that, that's for sure."
After multiple reports suggested that Rice was available for £100m last summer, Moyes has now claimed that asking price was "cheap".
"Maybe people don't have enough to write about," Moyes said on Saturday. "That might be where that comes from, I don't know. But look, I can't do anything about what people write about Declan Rice.
"I can't stop that, except say to them that you will need humongous money to get close. That's what you would need to do. They can write all they like, but he's here for certainly a few years.
"I said in the summer that I thought Declan Rice was £100million. That was the sales, that was cheap, that was your chance to get Declan Rice cheap.
"Declan Rice is right up with some of the best players I've certainly had. It's his potential as well to get better because of his age. There's a potential for him to improve and mature better because of his age," he continued.
"When you're 23 years old and you're playing a number of games, there's a lot of room for that to improve.
"If you look at the England squad in the Euros who lost in the final, it would be hard to suggest that Declan Rice hasn't played as well as any other England player since those finals."