The Last Defender: Short-term managers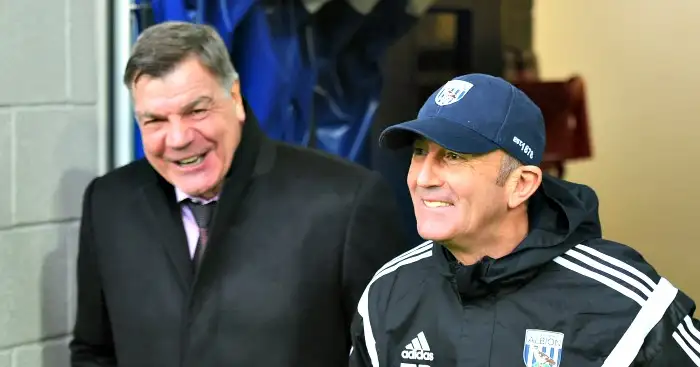 Poor Bob Bradley. I'm a bit sad that he's been sacked, not least because anything that makes Dean Saunders think he's right about something is a crying shame. I had a similar feeling but in reverse this morning when Louise Mensch, of all people, liked one of my tweets, which is why I am writing this week's column from a searing hot shower, weeping uncontrollably.
The now-ex-Swansea manager has been dismissed after only 11 dismal games in which they conceded 32 goals and won just twice – and one of those was against Alan Pardew's Crystal Palace in a ridiculous 5-4 that could not possibly have painted a more accurate picture of the respective departed managers' areas of concern, and yet neither side seemed to learn anything from.
Both Pardew and Bradley have lost their jobs over the past week but they were at opposite ends of the patience spectrum: Pardew was afforded far too much time both at Selhurst Park and at Newcastle (who, it's worth remembering, didn't even sack him – he left them for Palace), while Bradley had been in charge for just 85 days.
We hear a lot about giving managers time, but I firmly believe that the medium term is under-rated. Haven't people ever heard the phrase 'a happy medium'? It doesn't just refer to smug clairvoyants – though if there's more than one of them it should really be a happy media, and when was the last time you knew us lot to be happy? Never. Look how sad everyone looks on Sunday Supplement, as though just before they went to air Jimmy Bullard had run onto set and farted on all the croissants.
There's no point getting into something if it's going to last ten minutes (just ask Leroy Rosenior), but you have to be really bloody sure before you commit to a 25-year mortgage on what turns out to be a real Bradley of a house.
It's increasingly common to see managers – or, rather, head coaches – as replaceable parts in a larger machine. The best British example in recent years has been Southampton, who have defied the wisdom of "managers need time" to become the best-performing side to be promoted out of the third tier in the past 45 years despite having employed four managers in as many years. Until recently, Swansea were alongside them.
Both sides have realised that only the very biggest clubs are largely immune to having their managers poached. They have sensibly put systems in place that allow managers to be replaced with minimum disruption either if they do so badly that the board is forced into action (Paulo Sousa, Francesco Guidolin, and Bradley), or do well and leave for bigger jobs (Roberto Martinez, Brendan Rodgers, Mauricio Pochettino and Ronald Koeman). That second part is crucial, because as much as managers like to complain about a lack of patience from clubs, they're just as happy to move on themselves if they feel something better comes along.
I doubt too many people will argue that Bradley deserved more time based on his results and I'm certainly not going to, but that doesn't mean he's a bad manager. I firmly believe that in football, as in any walk of life, it's about the confluence of personalities and ideas between the manager and their employees.
Speak to any manager or director of football and they'll tell you that how well a player's personality will gel with the existing squad is as big a part of a signing as their ability; it's perhaps not a stretch, then, to think that you can end up with a dressing room full of similar character types who will respond to similar impetus. For instance, I respond badly to disciplinarian tactics; others need that kind of structure in their lives.
Andre Villas-Boas' record before and after his time in England speaks for itself, but he was sadly doomed from the off at Chelsea and to a lesser extent at Spurs, perhaps because of the medals-on-the-table culture that still exists amongst older English players. If a club's board realises their manager isn't connecting with the players, why drag it out?
This goes for tactics too. We often see the rebound effect of a very well-drilled defensive side coming into the hands of an attacking manager and thriving (Martinez after David Moyes at Everton, Pardew after Tony Pulis and Neil Warnock at Crystal Palace), or vice versa (Pulis after Ian Holloway at Palace, and almost certainly now Sam Allardyce after Pardew). This is because only a very few elite managers can deliver the total package; unless they're very lucky, anyone in mid-table or lower will have to turn to short- or medium-term specialists. And that's fine, isn't it?
Now if you'll excuse me, I need to concentrate on excoriating my skin of the last of the Mensch.
Steven Chicken – follow him on Twitter (not you please, Louise)