Top ten free agents with Premier League experience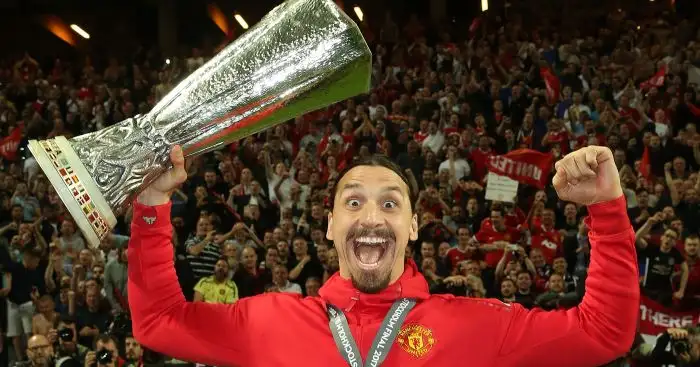 N0t every player needs to cost all the money. Here are ten freebies who have played in the Premier League before…
10) Libor Kozak
Having been signed for £7m with Aston Villa in the Premier League, Kozak was released by Villa at the end of last season with the club marooned in the Championship and with the striker a complete flop. He scored four goals in 14 games in 2013/14 before breaking his leg in training in January 2014 after a collision with Ciaran Clark.
Having regained fitness in July 2015, Kozak barely played in the Premier League or the Championship. Yet somewhere underneath all the injuries is a 28-year-old striker very capable of scoring goals. Somebody give him a home.
NB: Kozak might not actually be capable of scoring goals. He's 28 and has managed exactly 50 senior goals for club and country throughout his career. He's a bloody striker.
9) Ashkan Dejagah
Having made his name in the Bundesliga at Wolfsburg, Dejagah effectively gave up a place in their first team in order to move to Fulham in 2012 and pursue a dream to play in the Premier League. He stayed for two seasons, played 44 league games and was voted Fulham's Player of the Year in his final season.
In hindsight, moving to Qatari club Al-Arabi at the age of 28 was a mistake. He fell out of favour with the club's owners, was effectively frozen out by September 2016 and eventually released in January of this year. Having been given a six-month contract by Wolfsburg to regain his fitness, Dejagah is now looking for a new club again. Hull City seems a weird enough fit.
8) Reto Ziegler
Erm, something has gone wrong in the space-time continuum here. Because there is no way on this sodding earth that Ziegler is still only 31.
It turns out that he Ziegler was only 21 when he left England following his stay at Tottenham and loan spell at Wigan. He's since played for Sampdoria, Juventus, Lokomotiv Moscow, Fenerbahce, Sassuolo and FC Sion and played 35 times for Switzerland. He's won domestic titles in two countries.
There were reports that Celtic were close to announcing the signing of Ziegler after offering him a deal, with Real Betis their most likely competition. Having already played in the Premier League before, surely he would be a good option for a Stoke or West Brom?
7) Chico Flores
Until now, Chico Flores' greatest achievement was being laughed at by Sam Allardyce as the manager accused him of going down too easily, and subsequently taking the p*ss out of Allardyce on Twitter after he lost the England job.
Let's face it, he'll never beat mocking himself in sunglasses and a gold chain staring at Allardyce, but Flores could return to the Premier League three years after leaving for all the money in Qatar.
Slightly ridiculously, Flores is still only 30. Having played under Michael Laudrup at Mallorca, Swansea and Lekhwiya, don't be surprised if he moves to Al-Rayyan now.
6) Youssouf Mulumbu
Not only was Mulumbu a very useful Premier League player during his time at West Brom, he's also somehow still only 30. Having suffered with injuries following his signing by Norwich when they were a Premier League club, he has now been released following the expiry of his two-year contract.
It was reported that Mulumbu had agreed terms with Fulham, but that hasn't materialised. Having played in English football for eight years, surely a Championship club will consider him a worthwhile punt? Give Harry a call at Birmingham.
5) Fraizer Campbell
Signing an England international striker who is still younger than 30 on a free transfer? Yes please! Signing Fraizer Campbell, he of five league starts since December 2014? Erm, maybe not.
Campbell was called up by Stuart Pearce and given an international cap despite scoring six league goals in four years, which is absolutely tremendous work. There was talk of Huddersfield Town signing him on a one-year contract after his release by Crystal Palace, but that seems to have disappeared. Somewhere such as Barnsley makes sense.
4) Zoran Tosic
A former Premier League player almost by technicality, Tosic played 15 league minutes for Manchester United in 2009 during away league wins against West Brom and Stoke. Having struggled to break through into the first team, the winger left for CSKA Moscow in 2010 and remained there until the end of his contract in 2017.
Still only 30, Tosic has 76 caps for Serbia, played for his country as recently as last season and has started 22 Champions League matches in the last four seasons. Even if his brief spell in England was unsuccessful at an elite club, surely there is a lower-half Premier League club who could take a chance on a left winger?
3) Jan Kirchhoff
The wildcard of this list, on the basis that we'd forgotten his existence but not because he's now a fairly dreadful footballer. Kirchhoff signed an 18-month deal at Sunderland in January 2016, and was crucial in them staying up that season. Having suffered a host of injuries – and reportedly not exactly enjoying life on Wearside – last season as Sunderland were finally relegated.
David Moyes announced that he would not be offering Kirchhoff a new deal, but that always seemed like a case of didn't fancy her anyway. The German is the subject of reported interest from at least two Premier League clubs and presumably a couple in the Bundesliga too.
2) Jesus Navas
Are you a Premier League club? Are you in need of a player with incredible pace that is terrible at crossing? Do you have a penchant for a winger that stops and turns back when he gets level with the penalty area? Well then we have a wonderful offer for you.
Navas was the highest-profile free transfer of those released by Manchester City in June. Pablo Zabaleta has already sorted out a move to West Ham and Bacary Sagna is mulling over a couple of English options, but poor Navas and his incredible eyes are still scratching around. Brighton, take one for the team and sign him up.
1) Zlatan Ibrahimovic
Yeah, you might have heard. From the moment that the worst fears about Ibrahimovic's knee injury were confirmed, it was clear that he would be released by Manchester United this summer. There is a chance that United could still offer the striker another deal if his recovery is accelerated, but there are also offers from America that must surely tempt Ibrahimovic.
"If the decision is to stay and wait until December – he can't be back until them – why not wait?" Jose Mourinho says on a potential offer. "We are speaking and changing ideas."
Ibra might turn 36 in October, but showed plenty enough during his first season in England that having him around Old Trafford – even as a bit-part player – would be useful.
Daniel Storey