Transfer gossip: Will Chelsea pay £152m for Manchester United target De Jong and Fofana?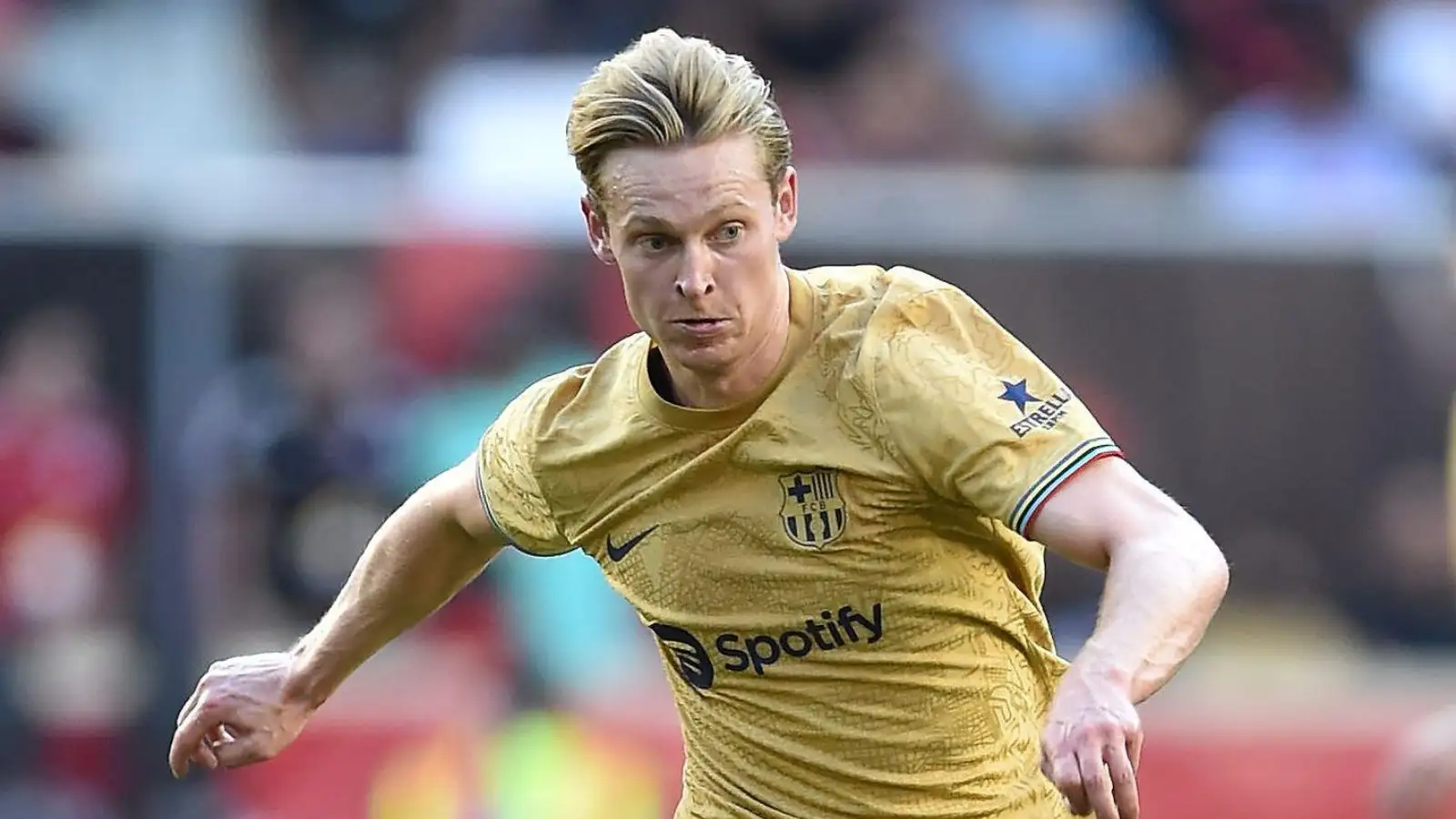 Chelsea are 'waking up' and making an offer for Frenkie De Jong, while Leicester are quoting big money for Wesley Fofana…
CHELSEA TO 'WAKE UP' ON DE JONG
Chelsea have apparently told Barcelona that they are on the verge of making an offer for Frenkie De Jong. We're not sure why they are not just making an offer but who are we to question SPORT?
They say 'the Londoners will go after De Jong knowing that Barça wants a minimum of 80 million euros, which they already have guaranteed if they sell the footballer to Manchester United', but there are question marks over whether they will also compensate De Jong for the money he is owed by the Spanish club.
Chelsea are definitely more attractive to De Jong from a sporting point of view, but are they desperate enough to pay him the money he is owed by Barcelona? Manchester United are.
The claim on Sunday was that United would 'make final 'irrefutable' offer for De Jong as Ronaldo 'problem' emerges'.
FOFANA PRICE REVEALED
Brendan Rodgers has categorically said that Wesley Fofana is not for sale but a) Chelsea are not taking no for an answer and b) nobody is ever entirely not for sale, are they? Everybody has a price.
And according to the Daily Mail, the price for Fofana stands at £85m. After all, they know that the young Frenchman is better than Harry Maguire and that's what they squeezed out of Manchester United for his services. So it makes perfect sense.
'If a deal cannot be struck for Fofana, Thomas Tuchel is also said to be interested in signing Inter Milan defenders Denzel Dumfries and Milan Skriniar,' say the Mail, while Fabrizio Romano say that Chelsea are still pushing on both Fofana and Josko Gvardiol, though there is talk that he could cost a cool £80m. Yikes.
Leicester are letting nobody go on the cheap. They have also reportedly 'slapped a £60m price tag' on their midfielder James Maddison amid interest from Newcastle United.
MAN CITY TURN TO GUERREIRO
Having failed in their attempts to persuade Brighton to sell them Marc Cucurella for less than £50m, Manchester City are turning to a different left-back and that different left-back is Borussia Dortmund's Portuguese left-back Raphael Guerreiro, who started the season with an assist from left-back in a German Cup victory on Friday night.
There was talk last month that Guerreiro would be available for less than £17m but that was when Dortmund were actively pursuing David Raum, but he has since joined RB Leipzig.