Van Gaal: 'Unprofessional' United players ignored my emails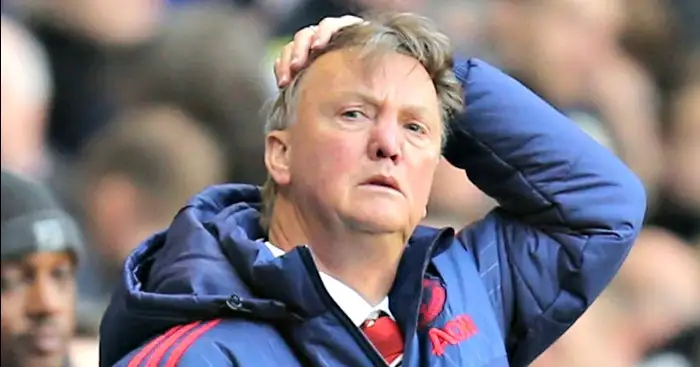 Louis van Gaal has offered an example of the unprofessionalism he says he faced while in charge of Manchester United.
The Dutch coach bossed United between 2014 and 2016 before he was replaced by Jose Mourinho in the wake of the Red Devils' FA Cup triumph over Crystal Palace.
Van Gaal's brand of football was often criticised for its rigid, robotic style, while the experienced coach has hit back at the club and his successor since he was replaced.
Now, Van Gaal says his players too often did not embrace his attempts to develop them as individuals and as a team.
The former Bayern Munich and Barcelona coach held individual meetings with each of his players to discuss their contribution to his side, and the manager prepared for each one by emailing his initial feedback in advance.
But the Dutchman says his players often ignored his correspondence, leading him to use software that tracked the mails.
"I developed the digital tracker with my IT man. Each player was able to log in," Van Gaal told Bild.
"So I gave everyone the opportunity to prepare for the conversation with me at home and to meet me in dialogue at eye level."
When asked about players not responding to emails, he said: "That's true, too. But this testifies to their lack of professionalism and I have then addressed them.
"But I already did that with the emails at Bayern. My conviction is that a full professional also wants to live professionally. Like Arjen Robben. He read the emails."
Van Gaal also praised Robben's team-mate Robert Lewandowski, saying he wanted to bring the Poland striker to Old Trafford.
"He is currently the best striker in the world. I also wanted to train Lewandowski and wanted to bring him to Manchester United," Van Gaal said.
"The price was not a problem for Manchester United, but Bayern did not want to let him go."