'Way off where we want to be' – Sean Dyche issues stern response to Everton battering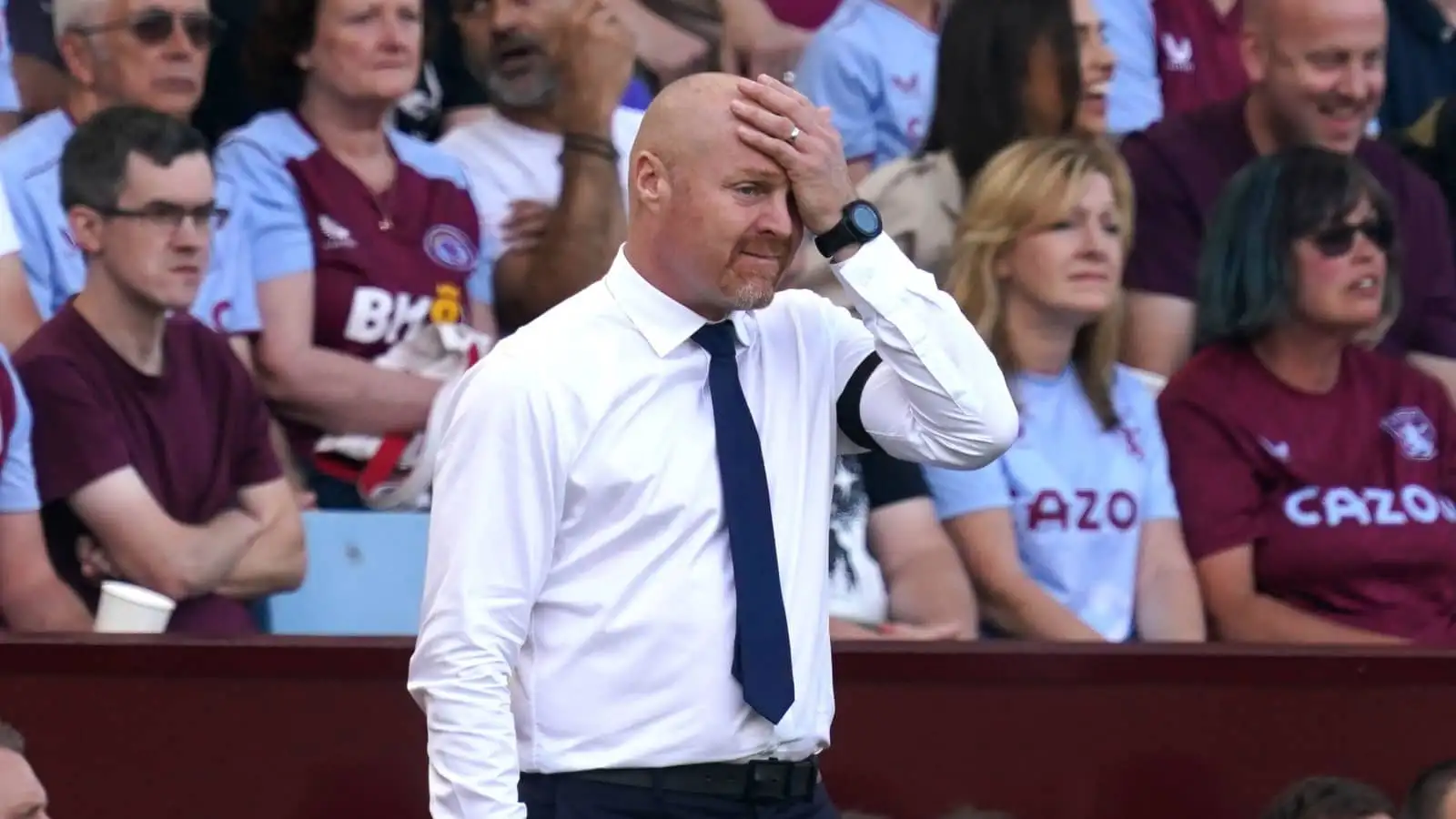 Sean Dyche admitted Everton were "not good enough" during their 4-0 defeat to Aston Villa, as the manager felt the performance was "way off where we want to be".
Everton came into this season off the back of a relegation fight in the previous campaign. Indeed, they survived the drop by two points, finishing just one place above the last relegated side.
The season prior, they avoided the drop by two points, with Leeds United splitting them and the relegation places. After narrowly avoiding relegation for the past two seasons, this term has not been kind to them so far.
They began the campaign with a 1-0 loss to Fulham, and were then battered 4-0 by Aston Villa, plunging them to the bottom of the table.
Dyche admitted, after a display such as that from his side, that they are nowhere near where they need to be, especially losing so badly to a side that were beaten 5-1 last week.
"That was not good enough, it was way off where we want to be, way of the consistency we need," he told BBC Match of the Day.
"They had just been punished themselves, they reacted and we need to react ourselves. We were miles off it today."
That Villa turned things around quickly after their loss suggests the Toffees could do the same, but it's fair to say Villa are a better side, and Dyche felt that was absolutely the case today.
"We will study the game tomorrow with the players. It was a tough day in the sense they were better than us. Sometimes that happens. They had more edge to their performance," Dyche added.
"We started OK, really soft goals and that changed the feel of the stadium and the feel of our performance.
"Too many mistakes get punished but overall I won't make any excuses, they were far better than us today."
It's early days, but something needs to change for Everton to not be in the same position they have been in the last couple of seasons. Alarm bells are already ringing, and they'll hope to do all they can to ensure they stop.
READ MORE: Everton have heeded none of last season's very loud warnings – they are in massive trouble already