Wirtz could snap the Bundesliga curse at Manchester United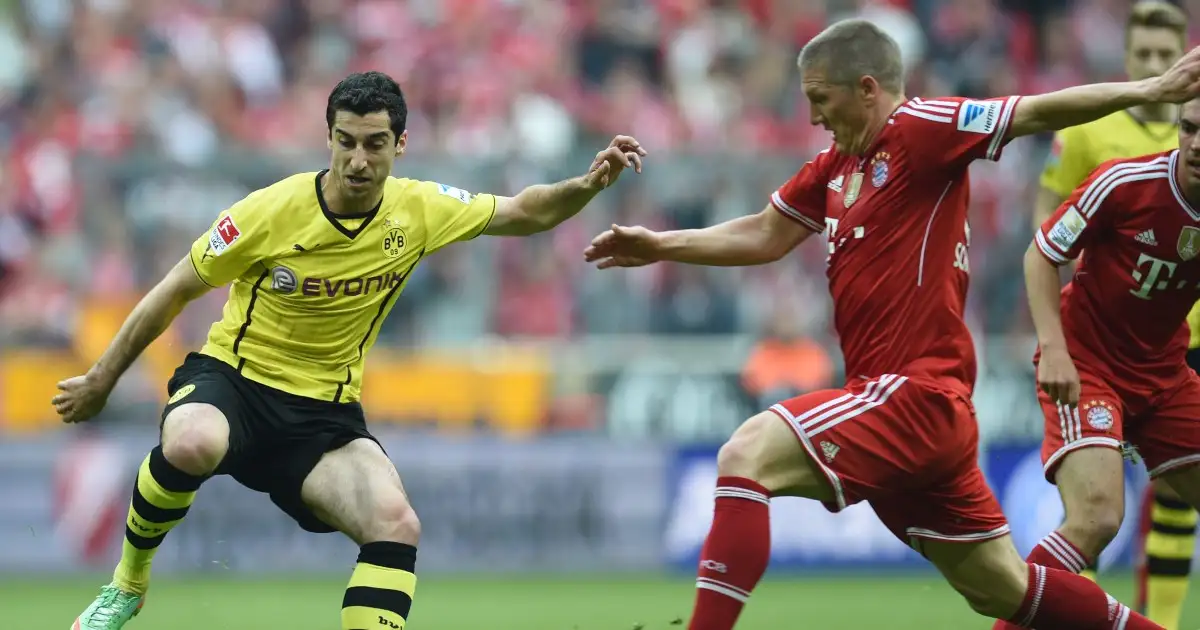 Manchester United are interested in signing teenager Florian Wirtz, even with their awful track record when it comes to Bundesliga buys.
Owen Hargreaves
Signed in: July 2007
Signed for: £17m
Signed by: Sir Alex Ferguson
Appearances: 39
Goals: 2
Honours: Premier League (2007/08), Champions League (2007/08)
Two Englishmen have won the European Cup with different teams. But while Daniel Sturridge earned his medals playing just 17 combined minutes in victorious quarters, semis and finals with Chelsea in 2012 and Liverpool seven years later, Owen Hargreaves started and starred in both the 2001 and 2008 finals, including extra-time. His debut season with Manchester United was a resounding success that ended with a Premier and Champions League double, yet injuries plagued him thereafter. The midfielder managed just five more appearances for the club in 2008/09, 2009/10 and 2010/11, as the "tinge of doubt" that Sir Alex Ferguson later admitted to feeling ahead of his signing proved prescient.
Shinji Kagawa
Signed in: June 2012
Signed for: £17m
Signed by: Sir Alex Ferguson
Appearances: 57
Goals: 6
Honours: Premier League (2012/13), Community Shield (2013)
A similarly disappointing Ferguson signing, it is more difficult to pinpoint the issue Shinji Kagawa faced at Old Trafford. He was regularly available and was able to display his ability in bursts – only three players have scored Premier League hat-tricks for Manchester United more recently – but perhaps joined at the wrong time. Managerial upheaval and positional uncertainty derailed the Japan international's second campaign before the arrival of Angel di Maria necessitated a swift and permanent return to Borussia Dortmund. The flashes of talent were phenomenal but only ever fleeting in a tale of squandered opportunities on both sides.
Bastian Schweinsteiger
Signed in: July 2015
Signed for: £14.5m
Signed by: Louis van Gaal
Appearances: 35
Goals: 2
Honours: FA Cup (2016), League Cup (2017)
Remember the Schmidfield? It ranks up there among the most inherently post-Ferguson chapters of Manchester United, alongside the summer transfer window of 2013, the crowning of Adnan Januzaj as the second, third and fourth coming, and all those times teams recorded their first away wins over the Red Devils since the 15th century. Bastian Schweinsteiger joined as Louis van Gaal's midfield lieutenant, played a bit but not actually all that much, got injured plenty, annoyed the right people by often going to watch tennis professional wife Ana Ivanovic play tennis professionally, then was handily sacrificed at the altar of Jose Mourinho, who later apologised for doing Jose Mourinho things.
Henrikh Mkhitaryan
Signed in: July 2016
Signed for: £30m
Signed by: Jose Mourinho
Appearances: 63
Goals: 13
Honours: League Cup (2017) , Community Shield (2017), Europa League (2017)
Sir Bobby Charlton, Teddy Sheringham, Cristiano Ronaldo, Mark Hughes and Brian McClair could all make legitimate claims to anything from iconic to legendary or statuesque status at Old Trafford. Henrikh Mkhitaryan, the only other player to open the scoring for Manchester United in a European final, cannot. As that suggests, the Armenian certainly had his moments after joining from Dortmund; there were scorpion kicks and such, too. Yet by the time he left for Arsenal in January 2018, both sides absolutely needed the fresh start. He and Alexis Sanchez will always be enduring proof that straight swap deals sound brilliant but are awful in reality – a lesson transfer fetishists are destined never to learn.
Jadon Sancho
Signed in: July 2021
Signed for: £73m
Signed by: Ole Gunnar Solskjaer
Appearances: 19
Goals: 2
Honours: N/A
It might still happen. It really might. But the fact remains that the third biggest signing in Manchester United history has no assists for the club in over 1,000 minutes, with his only two goals coming under the guidance of Michael Carrick. Ole Gunnar Solskjaer seemed to misunderstand Jadon Sancho and Ralf Rangnick has not unlocked the forward thus far. Florian Wirtz would not have much of a head start to make up if he joins.
Average
Signed for: £30.3m
Appearances: 43
Goals: 5