Kane told to force Levy into transfer decision with Man Utd 'the place to be' for £100m Tottenham star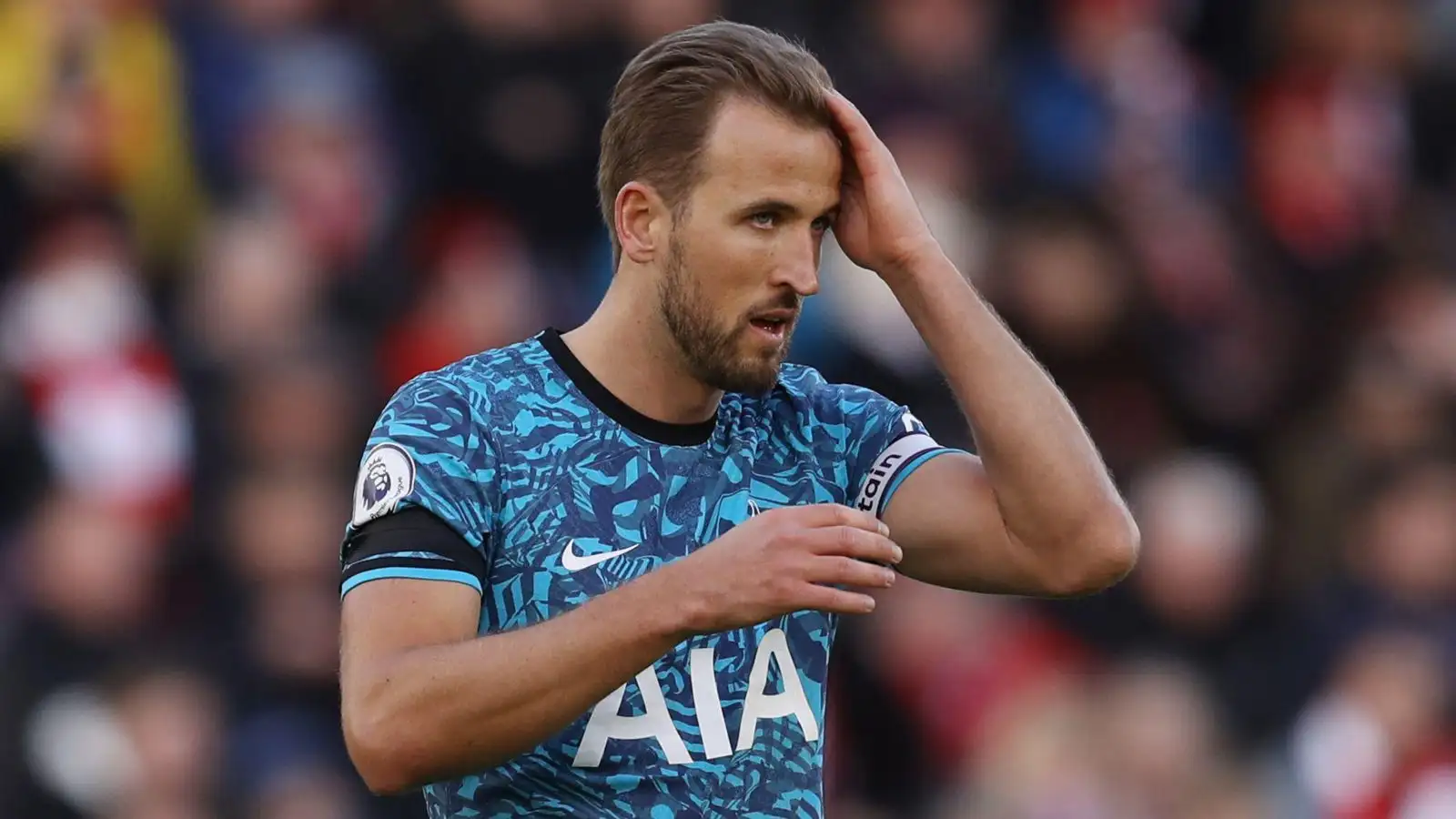 Harry Kane has been told that he should force Daniel Levy into making a decision about his future this summer amid reports linking him with Man Utd.
The forward is on track to enjoy one of his best seasons as a Tottenham player. He has netted 17 goals in 22 Premier League outings this term.
Spurs will be desperate to retain him until he retires, but his future is in doubt with his contract due to expire at the end of the 2023/24 season.
Kane is naturally being linked with a move to Man Utd, as they are in the market for a new striker. It has been suggested that the forward could cost as much as £100m in the summer.
The Englishman was targeted by Man City in 2021 but Tottenham's reported £150m asking price made a transfer impossible.
Ex-Spurs man Jamie O'Hara feels that Kane will have to "move on if he wants a Premier League title".
"The player and person that Harry Kane is with the mentality that he has, he wants some trophies. He can't finish his career as the Premier League all-time record goal scorer with just an Audi Cup. That won't be acceptable to him. I think he'll have to look to move on if he wants a Premier League title. Manchester United, at the moment, might be the place to be," O'Hara told Grosvenor Sport.
"Man Utd will look at his situation at Spurs and think they have got to sell; he's a £100 million player even with a year left on his contract, so I think they will have to suffer it to bring him in.
"If he goes in the summer because he wants to win a trophy or wants change, good on him, he can't be blamed for that. He'll be forever a legend at Spurs, and if he wants out, well, it's his career.
"He'll be chasing down the all-time Premier League top scorer record, so he will stay in England. He only needs 60 goals, which is crazy to think; he is still only 29.
"He is going to break the record, one hundred per cent. Alan Shearer is going to get knocked off the perch. They never thought it would be feasible; Kane is going to do it, but in a red shirt."
O'Hara later stated that Kane may have to give Levy an ultimatum to force through a move this summer.
"If he turns round to Daniel Levy and says I'm not signing a new deal, you either get money for me now, or I'm leaving at the end of the season, it's up to you, he'll get his move and will have the pick of the bunch," O'Hara added.
"He deserves to leave for a bigger club, in my opinion. He has been at Spurs for a long time, and it isn't his fault that they have signed rubbish players around him; he's the golden egg in the squad, it isn't his fault that the players they have brought in haven't been good enough to win him trophies, so he is in his own right to call it a day."
READ MORE: Top 10 greatest Premier League goalscorers of all time before Haaland smashes them all